In addition to Branson's shows, there are many new activities that visitors can experience in 2022.
Supersized Splash Country Indoors at Grand Country
Grand Country has so many great shows and attractions, and now one of the best indoor attractions in town is doubling in size. The upgrades include the area's only indoor wave pool, two racing raft rides, a dark raft ride and a new basketball activity pool.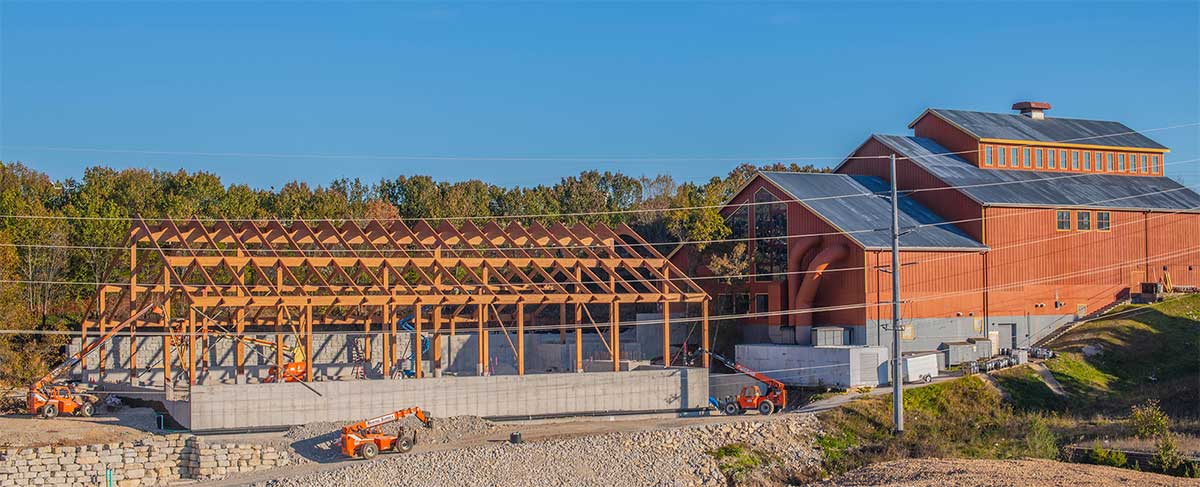 Indoor-Outdoor Zipline at Fritz's Adventure
Billed as the world's first zipline that starts indoors, goes outdoors and returns you to the great inside, The Treetops Zipline course features 45 obstacles, including 17 high-flying ziplines, 8 suspension bridges, 2 free falls, and a crow's nest with a view for miles.
Mystic River Falls at Silver Dollar City
Now in its first full year, Mystic River Falls is the talles drop on a water raft ride in the Western Hemisphere. The water adventure includes winding, roaring rapids set in an authentic Ozarks mountainous river theme, culminating with a waterfall drop that sends riders down more than four stories of splashing, rafting, family fun. A $23-million addition, it is an engineering marvel in the global attractions industry with its one-of-a-kind rotating, 4-platform, 8-story lift.
Copperhead Mountain Coaster at Shepherd of the Hills
The newest, fastest, most scenic, and longest downhill family-fun thrill ride, The Copperhead Mountain Coaster is brand new at Shepherd's Adventure Park. The coaster snakes through riveting loops, drops, and curves in the beautiful Ozark Mountains.
Payne's Valley Golf Course
Experience Payne's Valley Golf Course, Tiger Woods' first and only public-access course. Designed by Tiger Woods and his team, the course pays tribute to Missourian Payne Stewart, one of the most respected golfers in the World Golf Hall of Fame. Decide the score at the end with a unique 19th hole called "The Big Rock" at Payne's Valley.
Aquarium at the Boardwalk
Aquarium at the Boardwalk is one of the newest things to do in Branson and is unlike any other aquarium you've visited. Some features that visitors can expect to enjoy are more than 250 different animal species, an original 5D submarine adventure to the bottom of the sea; sharks, a 24-foot high Kelp Forest climbing structure for kids; stingrays, a gorgeous 16-foot view of a coral reef, two mirrored art installations that give the sense of infinite ocean life; lionfish, and more than 7,200 individual sea animals.
WonderWorks
WonderWorks is one of Branson's newest indoor attractions. You won't be able to miss the upside-down house in the heart of Branson's Entertainment District. According to legend, the building was once a top-secret laboratory that was lifted off its foundations onto its roof by an experiment gone awry… it's safe to explore, though, and when you venture inside, you will find four stories of over 100 STEAM-focused (science, technology, engineering, art and math), hands-on activities and exhibits that will entertain, educate and inspire everyone in your family. The sixth WonderWorks in the country, the Branson location features unique experiences: an interactive military experience, a local Ozark area art display and an exhibit that honors Branson's history.