It's raining. It's pouring. The old man is most likely taking in one of Branson's fantastic live shows. You should, too!
You spent hours planning your "just right" getaway in the Ozarks. "Who needs a Plan B?" you thought.
You reach Branson in the evening ready for an action-packed day after a good night's sleep.
The alarm clock screams at you and you hear the rolling thunder over the rattling of the ice machine down the hall.
Cringing, you open the curtains to see a rainy, dreary-looking morning.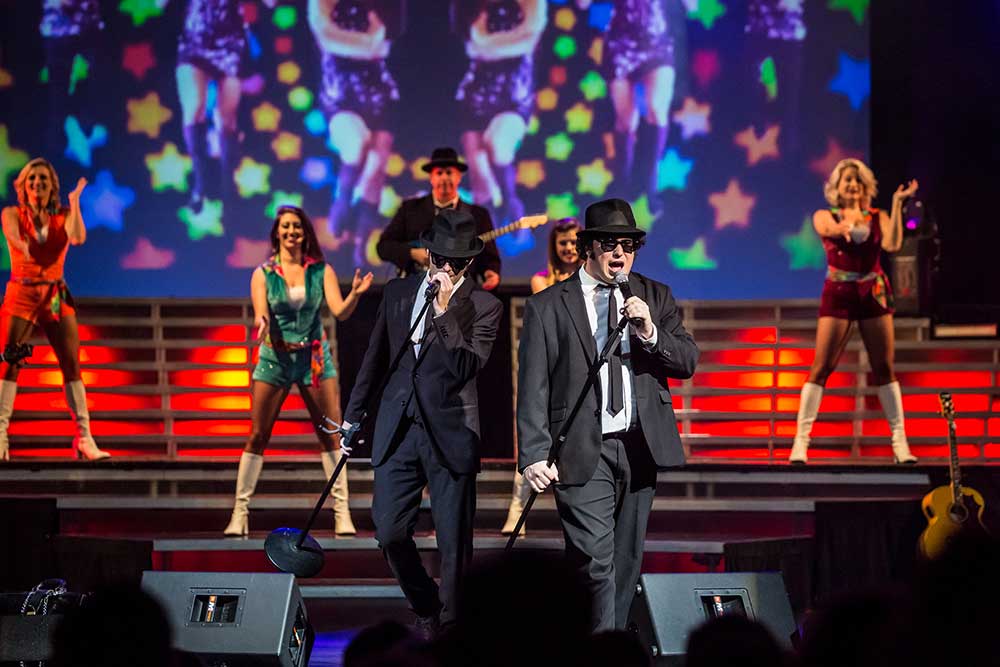 The Blues Brothers at Legends in Concert
Experience belly laughs with a comedy show.
What better way to chase away the rainy day blues than seeing one of Branson's famous comedy shows. They say laughter is the best medicine and this will set the tone for the rest of your Branson adventure.
Hit the concessions stand, buy a fun souvenir from the gift shop, and settle in.
Soak in the sounds of human joy while listening to the laughter around you. There is always that one person with an infectious laugh that you'll be mimicking long after your vacation ends.
Read a book with dessert and coffee on the side.
Need a break from your cranky crew? Sneak away to a quiet restaurant or coffee shop and lose yourself in your current read. The people-watching isn't bad either.
Better yet, make it a family reading tour. Hop from coffee shop to coffee shop and enjoy the peaceful, cozy experience of reading to the sounds of gentle rain.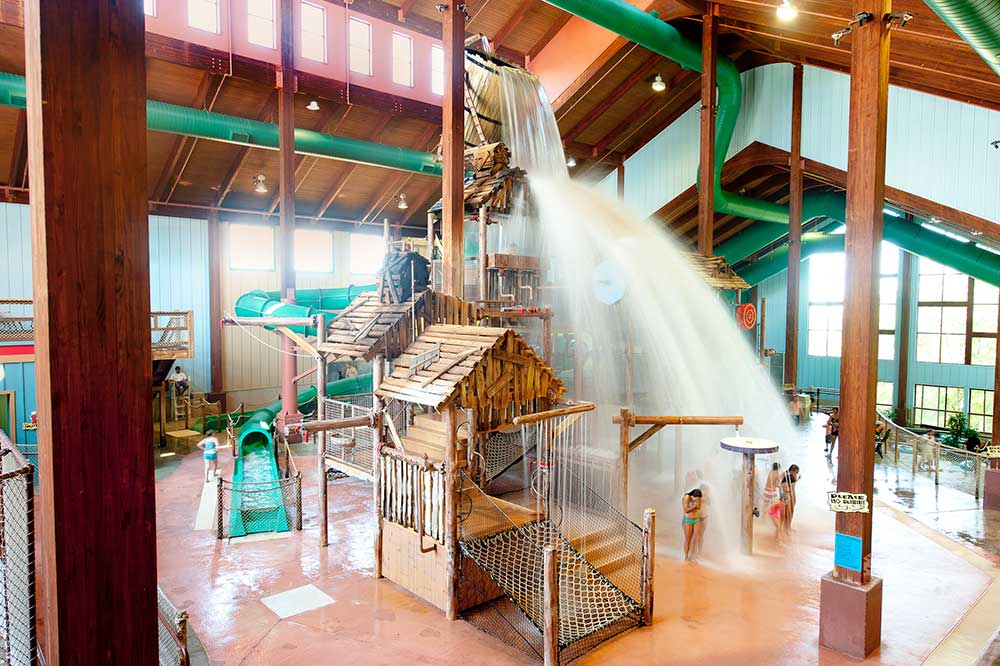 Splash Country Indoor Water Park at Grand Country

Get a move on with some indoor action and adventure.
Your crew needs to move. A lazy vacation isn't going to cut it.
The rain dampened your plans of hiking and fishing, but you'll find plenty of action-packed indoor adventures in Branson.
Putter away your time at an indoor mini-golf course.
Make a splash with your family by taking them to an indoor water park.
Monkey around at one of Branson's indoor adventure or trampoline parks.

Shopping at Tanger Outlets
Shop until it stops.
Retail therapy takes you back to the primitive hunter and gatherer days. Who doesn't feel accomplished when they find the perfect treat? Everyone brings souvenir money anyway, so make an excursion of it.
Branson's outlet malls have covered sidewalks so you can roam from store to store while staying dry.
Support Branson's small businesses, gift shops, antique stores, and craft malls. You'll find one-of-a-kind items that will make your home feel even more uniquely yours.
Stock up on gifts for friends and family that feel more meaningful than a gift ordered online from a huge corporation.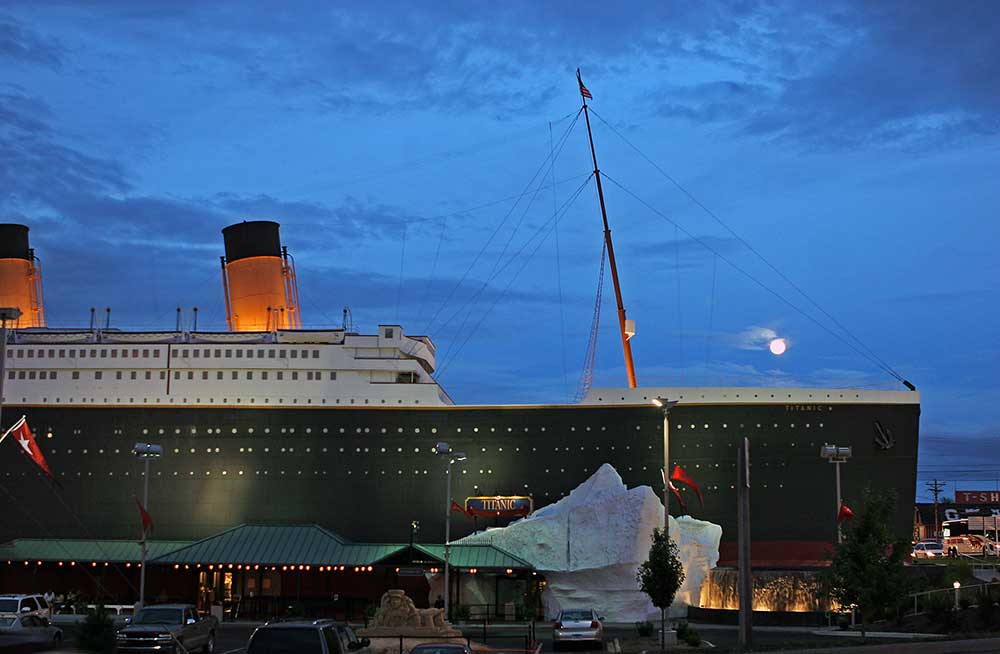 Titanic Museum Attraction
Learn something new at one of Branson's museums.
Not everyone loves the idea of spending their vacation in a museum. But that's because they haven't been to one of Branson's museums.
Want to see an exotic ocean creature?
How about some crazy installation art?
Have you walked the red carpet with a wax celebrity?
Want a closer look at that classic car you've always wanted?
Wonder what it was like aboard the Titanic?
Why not go on a search for Bigfoot during a selfie quest?
Would you like mind-blowing science in an upsidedown building?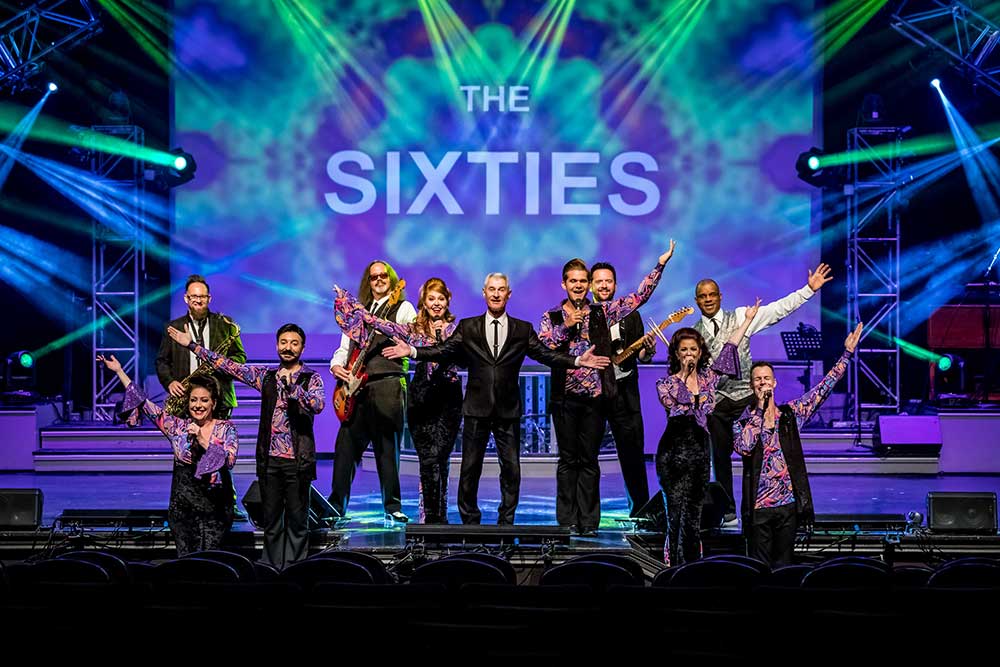 #1 Hits of the 60s
Music is good for the soul.
Branson has a live music show for everyone's taste. Experience Broadway, Country, Bluegrass, and Pop. Even if the genre isn't everyone's taste, prepare to be dazzled by the lights and costumes.
Travel back in time to the '50s, '60s, '70s, and '80s. Many of Branson's shows celebrate the playlists of specific decades. Experience the gift of a mixtape straight from Branson's heart to yours.
You'll find Branson is a magnet for talented vocalists, musicians, dancers, comedians, and magicians. There are so many shows that you'll want to schedule a return trip as soon as you get home.
Branson never disappoints.
As usual, Branson has you covered. There is something for everyone and absolutely more than a family can take in during a single trip. We'll see you again soon!